Plumbing for New Construction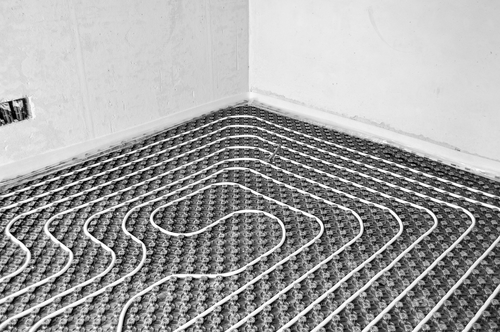 Perfect Comfort is dedicated to taking good care of our Orange County and Hudson Valley area customers. As a preferred local contractor, we offer many essential services, including plumbing for new construction.
The two most basic necessities for a new home are the plumbing and the electrical. How your bathroom, kitchen, and other spaces will perform for years to come is based on the quality of the initial installation.
We want you to have long-term success from your plumbing, and that's why we know we're the right team for the job. Contact us now to set up a time for us to install your plumbing for new construction.
Critical Steps for New Construction Plumbing
It's common sense, but the skill with which your plumbing for new construction is handled will determine how well your system performs, for decades to come. It also plays a role in how frequently you end up needing services like plumbing repairs.
More than likely, you're not familiar with the steps involved with installing plumbing for new construction.
Local Plumbing Codes
Site Prep
Run Drain & Vent Lines
Copper Supply Lines
Hook Up Fixtures
As you can see, there are multiple steps involved in the process of installing new plumbing. The quality manner in which each of these steps is handled will determine how well your plumbing works.
Cutting corners with any of these steps will result in shoddy work. There's no reason to accept questionable work when it comes to establishing the entire plumbing system for your new home.
Benefits of Working With Perfect Comfort
When it comes to any of your plumbing work, Perfect Comfort is the perfect solution. You'll feel good about choosing to work with us because you'll reap benefits by making the right choice:
We're an established local company
Our company is made up of a team of highly trained and experienced technicians
We're fully licensed and insured
We use a variety of top-rated products
We're driven and motivated by customer service excellence
Your new construction isn't just another project. We realize that to you, it's your dream home in the making.
Our job is to make sure you and your family are fully equipped with the best quality, fully functional plumbing system you need now and for years to come. Your satisfaction for decades to come is our top priority.
When it comes to plumbing for new construction, we're the contractor in Orange County that can't be beaten, so call us today for service!
We Provide Plumbing Services in the Following Towns in New York
Washingtonville, NY | New Windsor, NY | Cornwall, NY | Goshen, NY | Chester, NY | Salisbury Mills, NY | Blooming Grove, NY | Middletown, NY | Monroe, NY | Tuxedo Park, NY | And More
If you are looking for an Orange County NY & Hudson Valley, NY Water Heaters Contractor please call us at (845) 497-1005 or complete our online request form.
Recent Articles
How To Drain A Water Heater To Prevent A House Flood

If your water heater leaks, you can do several things to minimize the effects of flooding. And there are some things you can do to prevent significant leaks from happening in the first place. Generally, a water heater will last anywhere from 7 to 12 years…

Read More


3 Useful Tips To Save Money On Your Summer Cooling Costs

With summer finally here, most of us have a laundry list of things that we want to do now that the sun has arrived and warmer temperatures have come with it. Most of us see summer as the prime time for family cookouts, vacations, trips to the water, and much more, and while most of us know that it's going to happen already, some of us tend to still be surprised when we see our energy bills start to spike during the summer months.…

Read More