ORANGE COUNTY NY & HUDSON VALLEY, NY DUCTWORK CLEANING AND DRYER VENT CLEANING SERVICE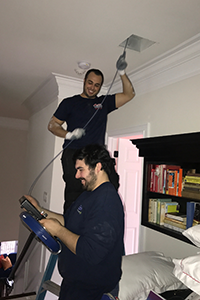 80% of house fires nationwide are caused by dirty or clogged dryer vents.
When it comes to indoor air quality, there are a number of solutions available to help you solve your indoor air pollution problems. As full-service contractors, Perfect Comfort Inc. offers ductwork cleaning and dryer vent cleaning service. We can help you achieve the ultimate in indoor air quality for a healthier lifestyle.
We start by using camera inspection to determine the condition of the duct system and diagnose any sealing problems. If the ductwork is not properly sealed, it is exposed to the air within your crawl spaces and the outdoor environment. Dirt, allergens, bacteria, grime, and other contaminants can enter through gaps in the ductwork as the air is forced through the system.
The dryer vents are another place where dirty air can enter a home. Lint, fuzz, and allergens can leak into the home if the dryer vent gets clogged or is leaking.
Perfect Comfort Inc. focuses on quality service that enhances your comfort, health, and safety. Our team is committed to the communities we serve. For exceptional ductwork cleaning and dryer vent cleaning service, call our highly trained technicians today for an estimate.
Frequent Dirty Ducts & House Dust?
Even efficient HVAC systems can't keep your indoor air clean. The filters on the HVAC system are in place to filter out larger particles so they don't cause problems for the machinery. They are not designed to clean your indoor air. If you have frequent problems with your indoor air quality, you will also do well to install a whole home air cleaner.
With ductwork cleaning, dryer vent cleaning, and an air cleaner, the indoor air quality should be consistently healthy. Be sure that the Orange County NY & Hudson Valley, NY ductwork cleaning company you choose uses camera inspection prior to the service. You'll need to resolve any duct sealing problems as well.
Keep Your Dryer Exhaust Safe and Efficient with LintAlert®
The LintAlert® enhances your home safety plan by monitoring the dryer exhaust system for problems. As lint naturally builds up over time, LED indicators progressively illuminate to show how efficiently your dryer is operating. When airflow restriction becomes dangerous, an alarm is triggered.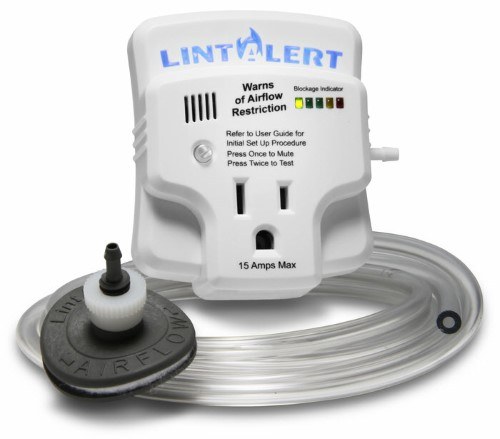 We Provide Heating Repairs in the Following Towns in New York
Washingtonville, NY | New Windsor, NY | Cornwall, NY | Goshen, NY | Chester, NY | Salisbury Mills, NY | Blooming Grove, NY | Middletown, NY | Monroe, NY | Tuxedo Park, NY | And More
If you are looking for a Orange County NY & Hudson Valley, NY Heating Repairs Contractor please call us at (845) 497-1005 or complete our online request form.
Recent Articles
How To Drain A Water Heater To Prevent A House Flood

If your water heater leaks, you can do several things to minimize the effects of flooding. And there are some things you can do to prevent significant leaks from happening in the first place. Generally, a water heater will last anywhere from 7 to 12 years…

Read More


3 Useful Tips To Save Money On Your Summer Cooling Costs

With summer finally here, most of us have a laundry list of things that we want to do now that the sun has arrived and warmer temperatures have come with it. Most of us see summer as the prime time for family cookouts, vacations, trips to the water, and much more, and while most of us know that it's going to happen already, some of us tend to still be surprised when we see our energy bills start to spike during the summer months.…

Read More