PERFECT COMFORT CLUB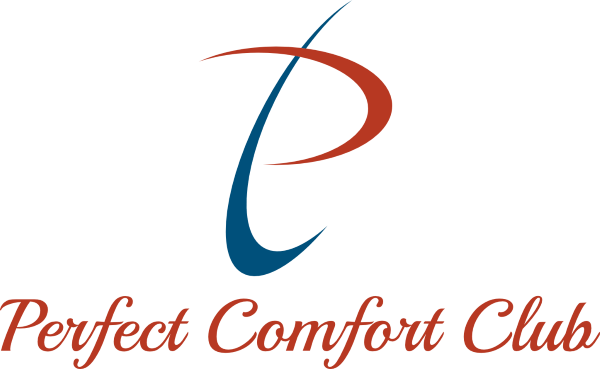 Join now and we will take care of your heating and A/C system throughout the year ensuring that it is working properly and up to maximum efficiency before the start of each heating and cooling season. Having a heating & AC system is a big investment. Just like a car, your system also needs regular maintenance to keep running at optimum capacity.
Perfect Comfort will do a thorough inspection of your heating and air conditioning system once during the fall and again during the spring. We will contact you before each season to schedule via email, text or phone call. Just let us know what your preference is!
WHAT IS INCLUDED?
Priority service over non members
Discounted pricing on service calls
Inspecting, cleaning or replacing customer supplied filters
Checking refrigerant pressures
Tightening electrical connections
Check proper voltage and amp draw
Oiling and greasing motors, if required
Checking and cleaning condensate drainage system within the unit
Ensuring that electrical controls are working properly
Inspection of either outdoor or indoor coils
Check heating operation including ignition sequence, safety controls, and pilot performance, if applicable
WHY JOIN?
Prevents costly and unexpected breakdown
Besides our fast response and 24/hour 7 day emergency service, you will receive priority service over non-Club member customers. When its 110° or -10° out, and the phones are ringing off the hook, we will take care of you first!
$AVING$!- Discounted service call fee and 15% discount on all repairs
Convenient reminders- Let us know what your preference is we can call you, email or send a text message to schedule your spring/fall tune up!
By keeping your furnace clean, lubricated and properly adjusted with annual maintenance, it will work at peak efficiency and will use less energy and cost less to operate.
We value your safety- prior to each appointment we will inform you which technician will be coming. Our technicians will have a company photo ID with them to ensure your safety.
We respect and value your home- all of your property such as lawns, shrubbery, carpeting, floors, walls and furniture is protected. Protective shoe covers and hall runners will be used in all traffic areas.
If you are looking for a Orange County NY & Hudson Valley, NY Perfect Comfort Club information please call us at (845) 497-1005 or complete our online request form.
Recent Articles
How To Drain A Water Heater To Prevent A House Flood

If your water heater leaks, you can do several things to minimize the effects of flooding. And there are some things you can do to prevent significant leaks from happening in the first place. Generally, a water heater will last anywhere from 7 to 12 years…

Read More


3 Useful Tips To Save Money On Your Summer Cooling Costs

With summer finally here, most of us have a laundry list of things that we want to do now that the sun has arrived and warmer temperatures have come with it. Most of us see summer as the prime time for family cookouts, vacations, trips to the water, and much more, and while most of us know that it's going to happen already, some of us tend to still be surprised when we see our energy bills start to spike during the summer months.…

Read More