The Most Trusted Drain Cleaning Pros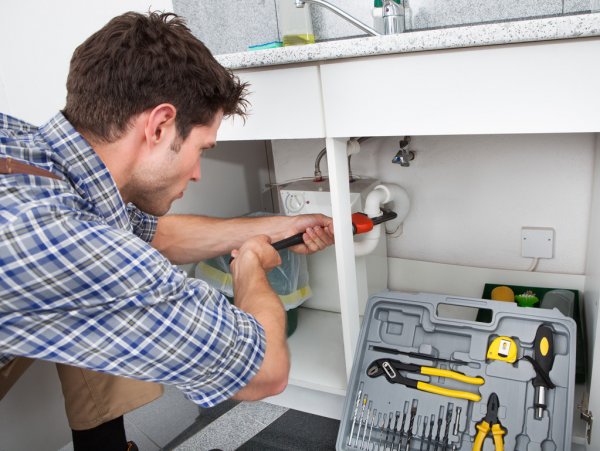 Perfect Comfort is the go-to source for comprehensive drain cleaning services for homeowners in Orange County and the surrounding areas. While some drain cleaning services can be handled with a bit of store-bought cleaner or a drain snake, there are many more serious issues that can arise which require the help of a skilled plumbing contractor in order to fully resolve. If you're looking for a professional Orange County plumbing contractor who can provide you with the drain cleaning services you need, give our team of skilled professionals a call today.
A clogged drain can be a real hassle, but our team has the solution. First, our expert drain cleaning contractors will open the line and assess the problem at hand. Then we'll move forward with the cleaning process that will help do away with any clogs that may still exist. You'll love the expert level of services we have to offer you! Let us help ensure that your home is always running smoothly when it comes to your plumbing.
Main Line Drain Cleaning For Orange County Homes
A clog or blockage in your main drain line can cause issues throughout your entire home, and if you're one of the unfortunate Orange County homeowners out there dealing with this issue, our team of skilled plumbers here at Perfect Comfort is eager to help. Our team of skilled plumbers are able to help you remove even the most stubborn of clogs from your home's main plumbing line. We understand how frustrating a clog or blockage in your main drain line can be, and we're here to do everything in our power to help you quickly and effectively resolve any issues. Our professionals have the skills and industry experience to provide quality plumbing services to Orange County. Perfect Comfort is the name to trust with all of your home drain cleaning needs.
Trusted Sink & Tub Drain Cleaning Services
Whether it's from hair, soap scum, or just chemical buildup over time, sink and tub drain clogs can be a real pain, especially when DIY drain cleaning methods fail. When you're in need of fast and effective results for your sink or tub drain cleaning, the skilled pros at Perfect Comfort can make it happen. No matter how big or small the job is, you can count on us to get it done right, every time. With our help, you can clear out your clogged tub and sink drains and ensure they stay clear for months and months to come.
If you have any questions about drain cleaning or any of our other services like plumbing repairs, give us a call. Our team of experts are always standing by and would be happy to assist you in any way we can.
We Provide Drain Cleaning in the Following Towns in New York
Washingtonville, NY | New Windsor, NY | Cornwall, NY | Goshen, NY | Chester, NY | Salisbury Mills, NY | Blooming Grove, NY | Middletown, NY | Monroe, NY | Tuxedo Park, NY | And More
If you are looking for an Orange County NY & Hudson Valley, NY Drain Cleaning Contractor please call us at (845) 497-1005 or complete our online request form.
Recent Articles
How To Drain A Water Heater To Prevent A House Flood

If your water heater leaks, you can do several things to minimize the effects of flooding. And there are some things you can do to prevent significant leaks from happening in the first place. Generally, a water heater will last anywhere from 7 to 12 years…

Read More


3 Useful Tips To Save Money On Your Summer Cooling Costs

With summer finally here, most of us have a laundry list of things that we want to do now that the sun has arrived and warmer temperatures have come with it. Most of us see summer as the prime time for family cookouts, vacations, trips to the water, and much more, and while most of us know that it's going to happen already, some of us tend to still be surprised when we see our energy bills start to spike during the summer months.…

Read More