DEPENDABLE PLUMBING, HEATING, & AIR CONDITIONING SERVICES IN PUTNAM VALLEY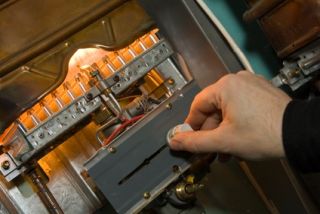 Here at Perfect Comfort, we are a full service Putnam Valley HVAC and plumbing company that specializes in a wide variety of different, crucial services for these two important systems in your home. Your depend on both your plumbing and your home's HVAC systems for a great degree of the comfort, security, and convenience that your home is able to offer you and your family every day of your lives, and when something goes wrong with either of these systems, you can quickly find yourself in a position where a wrench has been thrown into the workings of your everyday lives. If you are experiencing problems with your home's plumbing or HVAC systems, remember that you can always count on the professional Putnam Valley HVAC and plumbing contractors at Perfect Comfort for all of your repair, maintenance, and installation needs. Our team of Hudson Valley and Orange County HVAC professionals are all fully licensed, experienced, and trained to be able to deliver you the high quality services you need to keep these important systems running at peak efficiency all throughout the year.
Give us a call today if you have any questions about our full line of professional plumbing and HVAC services, or if you would like to schedule your appointment for service with one of our specialists. Our team of experts are always standing by and would be more than happy to assist you in any way that we can.
Heating & Air Conditioning Installation In Putnam Valley
Your home's HVAC system is one of the most important investments you will ever make as a homeowner, and as such, when it comes time to install a new one in your home, you want to be sure that you are getting the unit that is going to be able to efficiently and effectively deliver comfort throughout every room of your home for many years to come. There are a number of benefits that come along with investing in a newer system, like improved energy efficiency, money savings, and increased home value, but all of that can be for naught if you trust the installation to someone who doesn't have the experience to get the job done right. Here at Perfect Comfort, we have the experience to install all types of systems, no matter how large or complicated the job might be. We can even work to customize the design of your system and your air ducts to ensure that each and every room of your home gets the warm and cool air it needs to stay at its most comfortable. We guarantee you will love the results of your service.
Heating & Air Conditioning Repairs In Putnam Valley
When your home's heating or air conditioning system goes out, it is always a hassle at a minimum, and a crisis at worst. Here at Perfect Comfort, we aim to make these instances easier than they have ever been by offering you heating and air conditioning repair service that is thorough, cost effective, and headache free. Our team of HVAC repair technicians have the experience and the expertise needed to service both residential and commercial systems, and when you contact us, you can be guaranteed that we will always arrive on time and give your system a complete inspection before any work begins to ensure that we have identified the exact problem and what it is going to take to fix it. After this diagnosis, we will then go right to work to fix your equipment and ensure that it is running at peak efficiency again before we pack up and leave.
The Services We Provide In Putnam Valley, NY
If you are looking for a Putnam Valley HVAC contractor please call us at (845) 497-1005 or complete our online request form.
Recent Articles
How To Drain A Water Heater To Prevent A House Flood

If your water heater leaks, you can do several things to minimize the effects of flooding. And there are some things you can do to prevent significant leaks from happening in the first place. Generally, a water heater will last anywhere from 7 to 12 years…

Read More


3 Useful Tips To Save Money On Your Summer Cooling Costs

With summer finally here, most of us have a laundry list of things that we want to do now that the sun has arrived and warmer temperatures have come with it. Most of us see summer as the prime time for family cookouts, vacations, trips to the water, and much more, and while most of us know that it's going to happen already, some of us tend to still be surprised when we see our energy bills start to spike during the summer months.…

Read More