HVAC & PLUMBING PROFESSIONALS IN KENT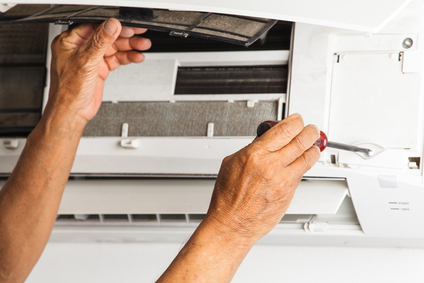 Perfect Comfort offers a full range of plumbing products & services for all residential and commercial properties in the entire Kent area. Our Orange County NY & Hudson Valley, NY HVAC Contractors are recognized as a leader in the plumbing and HVAC industry. Home and business owners depend on us to provide exceptional service that is dependable and affordable. We save you money by offering a wide array of plumbing & HVAC jobs that our team of Kent HVAC technicians is certified to perform.
Comprehensive Plumbing Service
We cover a broad range of plumbing services. This includes water heaters, drain cleaning, fixture repair and replacement, new remodeling installation, new construction plumbing, and even septic & aerobic systems and water pumping. We utilize advanced modern equipment and technology that takes care of even the toughest plumbing jobs. We work on all systems old and new and can provide entire system replacement in order to give your property a fresh start.
Heating & Air Conditioning
We're not just the plumbing experts. We also specialize in all HVAC systems as well. We perform all heating & cooling installations, repairs, and replacement. We even offer routine heating & cooling maintenance in order to keep your equipment running smoothly all year long. It is vital to keep your HVAC Unit performing efficiently which keeps your energy bill low and helps you to avoid expensive repairs and replacement. No matter what your air conditioning needs are, we're here to help. We work on all brands, all systems, both old and new.
Why Choose Perfect Comfort
At Perfect Comfort, we pride ourselves in offering top of the line plumbing & HVAC products and services that our customers in Kent can depend on. We provide consistent, reliable work that is the best in the industry. Our entire team of contractors and technicians are fully New York state licensed and certified in all areas of plumbing and heating & air. We perform all jobs safely, efficiently, and our rates are competitive. We offer complete service, so there's never a need to contact multiple companies. When you want repairs and maintenance done on your home, then only the best will do. Contact Perfect Comfort today.
The Services We Provide In Kent, NY
If you are looking for a Kent HVAC & Plumbing Contractor in any of our service areas, please call us at (845) 497-1005 or complete our online request form.
Recent Articles
How To Drain A Water Heater To Prevent A House Flood

If your water heater leaks, you can do several things to minimize the effects of flooding. And there are some things you can do to prevent significant leaks from happening in the first place. Generally, a water heater will last anywhere from 7 to 12 years…

Read More


3 Useful Tips To Save Money On Your Summer Cooling Costs

With summer finally here, most of us have a laundry list of things that we want to do now that the sun has arrived and warmer temperatures have come with it. Most of us see summer as the prime time for family cookouts, vacations, trips to the water, and much more, and while most of us know that it's going to happen already, some of us tend to still be surprised when we see our energy bills start to spike during the summer months.…

Read More