PROFESSIONAL COLD SPRING HVAC CONTRACTOR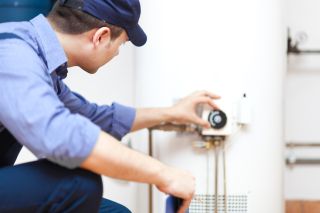 Whether you are looking for furnace repairs, air conditioning installations, or anything in between, our team of professional HVAC contractors here at Perfect Comfort are the team of local Cold Spring HVAC contractors that home and business owners throughout the area trust when they are looking for a team that can get the job done, get it done on time, on budget, and on the first try. Here at Perfect Comfort, we have been serving the need of all of our local customers for years, and in that time, we have learned exactly what it takes to provide our customers with the exceptional service they require from us, and the exceptional results they need in their HCAC services to ensure that their home's are able to stay as comfortable as possible at all times throughout the year. Our level of customer satisfaction is unmatched by any other competitor in the local area, and we guarantee that you will find no better service than that offered by the Hudson Valley and Orange County HVAC professionals here at Perfect Comfort.
When you find yourself in need of heating, air conditioning, or plumbing repairs here in the Cold Spring area, you can always rely on the professionals at Perfect Comfort to be there to attend to your needs. Our team of professional Cold Spring HVAC contractors take a great amount of pride in the fact that we are able to provide our customers with the high quality craftsmanship, efficient, results, and reliable service solutions they need when it comes to ensuring that their heating and air conditioning systems are functioning at their best. Our team of experts are fully equipped with all of the training and equipment needed to meet and exceed all of your home or business comfort service needs. Our team of fully licensed professionals are prepared to handle all of your heating, cooling, and plumbing service needs, all you have to do is give us a call.
Give us a call today if you have any questions about our full line of professionals heating, air conditioning, or plumbing services, or if you would like to schedule your appointment for service with one of our specialists. Our team of experts are always standing by and would be more than happy to take your call. We look forward to working with you.
Cold Spring Plumbing Contractors
In addition to being one of the area's most trusted HVAC contractors, we are also a highly qualified Cold Spring plumbing company. Here at Perfect Comfort, we specialize in the installation, sale, and repair of water heaters, and we have experience providing these high quality services to both home and business owners throughout the local area. Our team of highly skilled Cold Spring plumbing contractors have the skill to address all of your plumbing needs, we always arrive on time, and we always deliver dependable, and professional quality work. Give us a call today and let us show you what our highly skilled plumbing contractors can do for your home.
Cold Spring Heating Repairs
Here at Perfect Comfort, we are mostly known for our high quality work with new construction homes and renovation projects, but that doesn't mean that our repair services are in any way lacking. When you hire our team of professionals, you don't have to suffer through anymore cold winters nights, as our professional heating repair contractors are always standing by and ready to offer you our expert services. Give us a call today and let us enhance the comfort of your home.
The Services We Provide In Cold Spring, NY
If you are looking for a Cold Spring HVAC contractor please call us at (845) 497-1005 or complete our online request form.
Recent Articles
How To Drain A Water Heater To Prevent A House Flood

If your water heater leaks, you can do several things to minimize the effects of flooding. And there are some things you can do to prevent significant leaks from happening in the first place. Generally, a water heater will last anywhere from 7 to 12 years…

Read More


3 Useful Tips To Save Money On Your Summer Cooling Costs

With summer finally here, most of us have a laundry list of things that we want to do now that the sun has arrived and warmer temperatures have come with it. Most of us see summer as the prime time for family cookouts, vacations, trips to the water, and much more, and while most of us know that it's going to happen already, some of us tend to still be surprised when we see our energy bills start to spike during the summer months.…

Read More