CARMEL HVAC CONTRACTOR - THE FINEST COMPANY FOR YOUR NEEDS!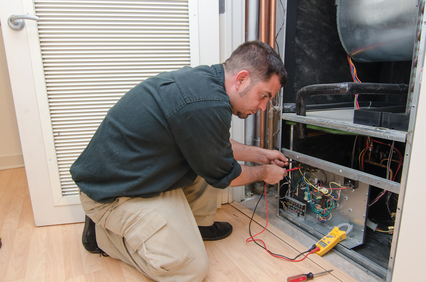 Perfect Comfort is a comprehensive Orange County NY & Hudson Valley, NY HVAC company and plumbers that specializes in residential and commercial water and air systems. We offer a full range of products and services that include complete repairs and maintenance, full system installation, and old equipment replacement. We are New York licensed and fully certified to work on all products from reputable manufacturers. Contact Perfect Comfort today when you need service!
Quality Work You Can Depend On
At Perfect Comfort it is our mission to provide you with the highest level of quality Carmel HVAC service and superior products anywhere in the industry. We perform every job with absolute precision and skill and never settle for less than our very best. We value each of our clients and work closely with you through each step of our work in order to guarantee your absolute satisfaction. We always provide a complete rundown of the work that needs to be done and give you accurate estimates in advance. With Perfect Comfort there's never any guesswork and no hassle.
Innovative Heating & Cooling Solutions
The next time you need you HVAC repaired or a new system installed contact Perfect Comfort. We provide innovative heating & cooling solutions for all types of systems for your home or office. From standard HVAC units for residential properties to large scale complex systems on multiple levels in major commercial properties, we can help you with every component of your heating or cooling equipment. We have helped hundreds of clients throughout Sloatsburgh and we can help you with your heating and cooling needs as well.
Full Plumbing Repair and Installation
In addition to our distinguished HVAC service we also offer complete plumbing service as well. We do everything from sealing leaks, to pipe and part replacement, and major and minor plumbing repairs. We specialize in plumbing installations, backflow prevention, hot water heaters, drain cleaning, and even fire suppression. With Perfect Comfort one company can do it all for you.
Check Out Our Clean Air Solutions
Air Cleaners - Having one of our Orange County NY & Hudson Valley, NY air cleaners installed can help you improve the quality of air circulating throughout your HVAC system and effectively clean the air inside your home. Improve indoor air quality and ensure the air you are breathing while indoors is clean and pure with air cleaners, air purifiers, and air filtration systems.
Humidifiers - Perfect Comfort provides a variety of home humidifiers to help you return much needed moisture to the air inside your home. By adding humidity back to the air inside your home with the help of a humidifier, you can increase your comfort level and offset the loss of moisture caused by running your central heating and air conditioning system.
The Services We Provide In Carmel, NY
If you are looking for a Woodbury HVAC or Plumbing Contractor please call us at (845) 497-1005 or complete our online request form.
Recent Articles
How To Drain A Water Heater To Prevent A House Flood

If your water heater leaks, you can do several things to minimize the effects of flooding. And there are some things you can do to prevent significant leaks from happening in the first place. Generally, a water heater will last anywhere from 7 to 12 years…

Read More


3 Useful Tips To Save Money On Your Summer Cooling Costs

With summer finally here, most of us have a laundry list of things that we want to do now that the sun has arrived and warmer temperatures have come with it. Most of us see summer as the prime time for family cookouts, vacations, trips to the water, and much more, and while most of us know that it's going to happen already, some of us tend to still be surprised when we see our energy bills start to spike during the summer months.…

Read More