WOODBURY HEATING & COOL PROFESSIONALS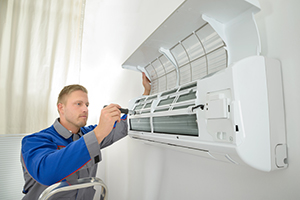 Next time you need heating or conditioning repair service in Orange County NY & Hudson Valley, NY, call the experts at Perfect Comfort. We are Woodbury's air conditioning leaders. We have provide comprehensive air conditioning restoration, installation and maintenance. We offer a complete line of services and products that take care of all your residential and commercial HVAC needs. We service all AC models from standard HVAC units to furnaces, boilers, heat pumps, and boilers. Check out our website for a full list of all our distinguished services and products.
Heating & Cooling Repairs and Maintenance
During the icy New York winters the last thing you need is for your heater to go out. If you need repairs then call us. Our team of experienced technicians will promptly arrive to your home, diagnose your system, and then make recommendations. We can make general simple repairs or replace certain parts in your unit and get your entire heating system running again. Our Orange County NY & Hudson Valley, NY HVAC Contractors provide affordable, fast service without all the hassle. Restore comfort and safety back to your home and family with a reliable A/C repair from Perfect Comfort.
Heating Installation
Need a brand new heating system for your Woodbury home or office? Look no further than the heating professionals at Perfect Comfort. We provide comprehensive heating installation for all types and brands of heating systems. We only offer heating products of the highest quality and exceptional customer service. All of our work and heating systems are guaranteed so that you can experience absolute satisfaction.
Preventative Maintenance Tune Up
The difference between a dependable system that runs efficiently and a system that needs expensive repairs and runs up your energy bill is in preventative maintenance. Regular HVAC tune ups insure that your unit is operating at peak performance throughout the year. A regular tune up will give you peace of mind in knowing that you can depend on your heater or air conditioner when you need it the most. We offer complete preventative maintenance that covers every component of your system and fully restores all of your equipment.
Clean Air For Your Whole Interior
At Perfect Comforts we are help you clean the air inside your home or office. We provide full air purification system that include single room models or whole interior filtering systems. We offer air cleaners, humidifiers & dehumidifiers, duct cleaning service, UV Lighting, and HEPA filters that are designed to completely purify you entire environment. Our equipment is designed for both residential and commercial properties no matter how small or large your area is. They kill 99.9% of all contaminants, pollutants, and allergens in the air.
Woodbury HVAC Contractor
Woodbury Plumbing Company
Woodbury Heating Repairs
Woodbury Air Conditioning
Woodbury Plumbing Repairs
Woodbury Furnace Replacement
Woodbury Water Heaters
Woodbury Furnace Repairs
Woodbury AC Service
Woodbury Heating and Air
Woodbury HVAC Service
HVAC Contractor in Woodbury
The Services We Provide In Woodbury, NY
If you are looking for a Woodbury HVAC contractor please call us at (845) 497-1005 or complete our online request form.
Recent Articles
How To Drain A Water Heater To Prevent A House Flood

If your water heater leaks, you can do several things to minimize the effects of flooding. And there are some things you can do to prevent significant leaks from happening in the first place. Generally, a water heater will last anywhere from 7 to 12 years…

Read More


3 Useful Tips To Save Money On Your Summer Cooling Costs

With summer finally here, most of us have a laundry list of things that we want to do now that the sun has arrived and warmer temperatures have come with it. Most of us see summer as the prime time for family cookouts, vacations, trips to the water, and much more, and while most of us know that it's going to happen already, some of us tend to still be surprised when we see our energy bills start to spike during the summer months.…

Read More