YOUR EXPERIENCED AIR CONDITIONING & HEATING SPECIALISTS IN Sloatsburg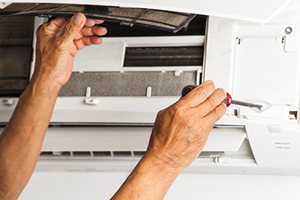 Perfect Comfort air conditioning and heating is a comprehensive HVAC company that provides a wide variety of products and services for clients across Orange County NY & Hudson Valley, NY. Our expertise extends to both residential and commercial properties. Our entire team of technicians are New York certified and licensed and fully insured. This insures that you receive work of the highest quality from professionals who complete the job right the first time. Our Orange County NY & Hudson Valley, NY HVAC Contractor services include heating and air conditioning repair, full replacement, brand new installation, and ongoing maintenance. We also do specialized work for furnaces, boilers, and heat pumps. Contact us today and let us help you with your HVAC system.
Full Installation & Replacement Available
When replacing your heater or air conditioner, let us help you every step of the way. With Perfect Comfort we provide complete service that starts by totally removing your old equipment, helping you find the perfect replacement for your home or office, delivering all goods, and final implementation. Since we are qualified for both home and business installation, we can work on any type of system no matter how small or large your property is. We offer products of the highest quality from reputable manufacturers that you know and trust. When your new system is installed you'll experience heating and air conditioning that is dependable and efficient.
Dependable Repair & Maintenance
Even the best HVAC systems need ongoing maintenance from time to time. Perfect Comfort offers full system repairs and routine maintenance that keeps your heater or AC running like new all year long. Ongoing maintenance keeps your system running efficiently which, in turn, keeps your energy bills low. Maintenance also keeps you from having to spend money on costly repairs or even replacing your system. We provide a thorough inspection of every component of your heater or air conditioner in order to determine what needs to be repaired or serviced, and then go to work to solve every issue. We offer fast service and affordable rates for all maintenance and repairs.
Total Heat Pump Service
Heat pumps are a vital component in any heating system as they convert cold air to warm air and distribute it throughout every room of your interior. So when your heating pump goes out, you need a company you can trust to either repair your current pump or replace it with a brand new heat pump. You can schedule an on-site assessment of your heat pump to determine what the problem is and the best solution for taking care of it. So whether you need heat pump repairs or are looking to install a replacement pump, we offer excellent service on heat pumps for all types of systems both residential and commercial.
Furnace Repairs and Inspections
If you haven't had your furnace inspected recently then it's highly recommended that you undergo an inspection at least once a year to insure that it's operating at peak performance. We inspect the entire system and look for specific issues such as loose connections, lubrication, damaged parts, proper drainage, and so much more. You get a comprehensive evaluation of the equipment to determine the overall condition of your furnace. This keeps small issues from turning into major repairs. Don't wait until it's too late for your furnace. Save money and time with a furnace inspection today!
Sloatsburg HVAC Contractor
Sloatsburg Plumbing Company
Sloatsburg Heating Repairs
Sloatsburg Air Conditioning
Sloatsburg Plumbing Repairs
Sloatsburg Furnace Replacement
Sloatsburg Water Heaters
Sloatsburg Furnace Repairs
Sloatsburg AC Service
Sloatsburg Heating and Air
Sloatsburg HVAC Service
HVAC Contractor in Sloatsburg
The Services We Provide In Sloatsburg, NY
If you are looking for a Sloatsburg HVAC contractor please call us at (845) 497-1005 or complete our online request form.
Recent Articles
How To Drain A Water Heater To Prevent A House Flood

If your water heater leaks, you can do several things to minimize the effects of flooding. And there are some things you can do to prevent significant leaks from happening in the first place. Generally, a water heater will last anywhere from 7 to 12 years…

Read More


3 Useful Tips To Save Money On Your Summer Cooling Costs

With summer finally here, most of us have a laundry list of things that we want to do now that the sun has arrived and warmer temperatures have come with it. Most of us see summer as the prime time for family cookouts, vacations, trips to the water, and much more, and while most of us know that it's going to happen already, some of us tend to still be surprised when we see our energy bills start to spike during the summer months.…

Read More