Nanuet Heating, Air Conditioning, and Plumbing Experts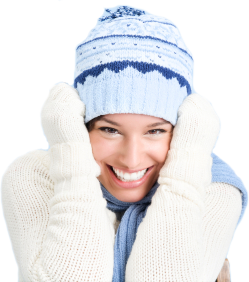 At Perfect Comfort, our Nanuet HVAC contractors and plumbers are dedicated to providing the highest quality services to both commercial and residential clients. With our help, we can ensure that these critical systems on your property operate in the most effective, efficient, and reliable fashions. In every project we undertake, our team places customer satisfaction as our highest priority.
Call Perfect Comfort today if you need to hire a professionally licensed heating, air conditioning, or plumbing contractor in Nanuet. Our highly skilled experts can install, repair, or replace any portion of these systems for you. We would be happy to answer any of your questions. Our courteous staff can schedule your appointment today.
Air Conditioning Tune-Ups in Nanuet
You air conditioner is a complex piece of equipment with many moving parts. As such, if it is not properly maintained, it can become inefficient and suffer significant damage. In order to keep these negative things from happening, it is highly recommended that you have your air conditioner tuned up at least once every year.
During our air conditioning tune-up services, our professionals will inspect and troubleshoot your entire HVAC system. Our Nanuet air conditioning contractors will then resolve any inefficiencies and repair damaged parts. Afterwards, you can feel confident knowing that your air conditioner is operating at peak performance.
Heating Installations in Nanuet
You and your family rely on your furnace or heat pump for the comfort and security that you expect and deserve within your home during the winter. If your heating system is old, damaged, or outdated, it may be time to replace it. At Perfect Comfort, our Nanuet heating contractors specialize in heating installation and replacement services.
Our team can help you navigate the difficult decision of choosing a new furnace or heat pump. We can provide you with the advice and information that you need in order to make the best possible choice. Our heating installation contractors will then install your new system in the most expert fashion.
Water Heater Installations in Nanuet
At Perfect Comfort, our Nanuet plumbers are adept at installing both traditional and tankless water heaters. If you believe that you need a new water heater, then call our team today. With our help, you can install a new water heater that improves the way in which you and your family enjoy and use your home. We will work our hardest to provide you with the highest quality services possible.
The Services We Provide In Nanuet, NY
See What Customers in Nanuet, NY are Saying About Us
Perfect Comfort Inc. is Rated: 5 / 5
based on this 1 happy customer review.
---
"Perfect Comfort repaired the gas furnace at our home. We called for service and explained the furnace issue to Vincent. He scheduled us for service the next morning. The tech's arrived promptly and went right to work diagnose the issues. They had the parts on their truck and were able to have the furnace up and running again and heat restored within an hour. The charges were reasonable. Excellent service at an excellent price."
---
If you need to hire a professionally licensed heating, air conditioning, or plumbing contractor in Nanuet, please call us at (845) 497-1005 or complete our online request form.
Recent Articles
How To Drain A Water Heater To Prevent A House Flood

If your water heater leaks, you can do several things to minimize the effects of flooding. And there are some things you can do to prevent significant leaks from happening in the first place. Generally, a water heater will last anywhere from 7 to 12 years…

Read More


3 Useful Tips To Save Money On Your Summer Cooling Costs

With summer finally here, most of us have a laundry list of things that we want to do now that the sun has arrived and warmer temperatures have come with it. Most of us see summer as the prime time for family cookouts, vacations, trips to the water, and much more, and while most of us know that it's going to happen already, some of us tend to still be surprised when we see our energy bills start to spike during the summer months.…

Read More