Professional Montebello Plumbing, Heating, & Air Conditioning Services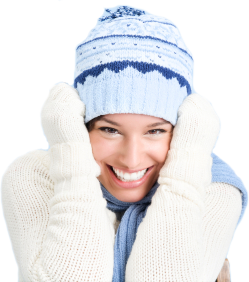 At your residence, you and your family expect and deserve to be as comfortable as possible. Your heating, air conditioning, and plumbing systems are integral in ensuring that this is the case. As such, you have an obligation to keep your HVAC and plumbing systems in the best condition. At Perfect Comfort, our Montebello HVAC and plumbing contractors are here to help you with this important responsibility.
If you need to work on your heater, air conditioner, or plumbing system, call Perfect Comfort today. Our Montebello HVAC contractors can install or repair any portion of this critical system. Our Montebello plumbers can handle any appliance or fixture repair project. The one constant in everything we do is our goal to maximize customer satisfaction.
Emergency Air Conditioning Repairs in Montebello
During the summer, it is vitally important for your air conditioner to operate effectively at all times. Unfortunately, major breakdowns occur often because air conditioners are highly taxed during the height of the cooling season. If your air conditioner breaks down, our emergency AC repair professionals are here to help.
We will respond to your call immediately and work our hardest to restore your air conditioner to full operation. At the same time, our air conditioning contractors will check to see if there are any other lingering problems present. We can resolve those issues on the spot, so that you can feel confident knowing that you AC unit is in the best possible condition.
Furnace Installations in Montebello
If you need to install a new furnace in your home, you should hire our Montebello heating contractors to help. Choosing the right furnace for your property and your family's unique comfort needs is a difficult process. Installing it properly is even more so. At Perfect Comfort, our Montebello heating contractors can handle the entire effort for you. We can help you choose the best system and will install it in a manner that promotes performance, longevity, and efficiency.
Water Heater Installations in Montebello
The part of your plumbing system that is most important to the comfort that you enjoy on your property is the water heater. At Perfect Comfort, our Montebello plumbers are here to help you choose the best system for your home and to install it in the most expert fashion. We work with both traditional water heaters as well as new tankless water heating systems.
The Services We Provide In Montebello, NY
See What Customers in Montebello, NY are Saying About Us
Perfect Comfort Inc. is Rated: 5 / 5
based on this 1 happy customer review.
---
"Prompt and courteous"
---
If you need to hire a professionally licensed heating, air conditioning, or plumbing contractor in Montebello, call us at (845) 497-1005 or complete our online request form.
Recent Articles
How To Drain A Water Heater To Prevent A House Flood

If your water heater leaks, you can do several things to minimize the effects of flooding. And there are some things you can do to prevent significant leaks from happening in the first place. Generally, a water heater will last anywhere from 7 to 12 years…

Read More


3 Useful Tips To Save Money On Your Summer Cooling Costs

With summer finally here, most of us have a laundry list of things that we want to do now that the sun has arrived and warmer temperatures have come with it. Most of us see summer as the prime time for family cookouts, vacations, trips to the water, and much more, and while most of us know that it's going to happen already, some of us tend to still be surprised when we see our energy bills start to spike during the summer months.…

Read More