Highly Skilled Heating, Air Conditioning, and Plumbing Contractors in Monroe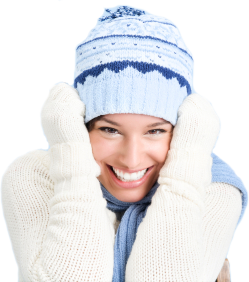 In order for you and your family to enjoy your home to the utmost, you need to keep your heating and air conditioning system in the best possible condition at all times. At Perfect Comfort, our Monroe heating and air conditioning contractors are here to assist you in with all of these efforts. We can install, repair, and replace any portion of your HVAC system.
In addition, our Monroe professionals are also proud to provide the highest quality plumbing services to the local community. With our help, you can keep every portion of your plumbing system in the best possible state of repair. The one constant in all of our work is our goal to maximize customer satisfaction.
Call Perfect Comfort today if you have any work that needs to be conducted on your plumbing or HVAC system. Our courteous and polite staff would be happy to assist you in any way that we can. We would be excited to answer any questions that you may have and to schedule your appointment today.
Air Conditioning Installations in Monroe
Whenever you make a major change to your HVAC system, it is important to consult with a professionally licensed contractor. Installing a new air conditioner is a substantial investment that should benefit the way you and your family for years to come. Our Monroe air conditioning contractors can ensure that you make the most of this important investment.
When you hire us to assist you with your air conditioning installation project, we provide you with the advice that you need in order to choose the best system for your home. We can give you information about the performance capabilities of the new AC unit as well as its energy efficiency. We will then install it in the best manner so that it will provide for your comfort needs for years to come.
Heating Tune-Ups in Monroe
During the winter, you and your family rely on your furnace or heat pump to provide for your comfort needs. If it breaks down or fails to operate reliably, you suffer an immense inconvenience. In order to keep your heating system in the best possible condition, it is important to conduct routine maintenance on the system.
At Perfect Comfort, our Monroe heating contractors specialize in routine heating tune-ups. By conducting these services on a yearly basis, you put your furnace or heat pump in the best position to provide for your comfort needs all winter long.
The Services We Provide In Monroe, NY
See What Customers in Monroe, NY are Saying About Us
Perfect Comfort Inc. is Rated: 5 / 5
based on these 2 happy customer reviews.
---
"On Wednesday evening, May 23rd, I lost all the coolant from my air conditioner. I called Brian Callahan a local plumber in the Fishkill area (845) 742-5384. He called his business partner, Perfect Comfort Inc. a heating and air conditioning company, (845)497-1005. Both Brian and a mechanic from Perfect Comfort arrived at my home on Friday, at 7:30 in the morning and didn't stop until they found the leak which was located in the foundation wall leading into my basement. Both companies were professional, clean and thorough and I recommend them for all your plumbing, heating and air conditioning repairs that may need at your home."
---
"Greg was prompt ,courteous and finished the job quickly. Would Highly recommend and definitely use PC again."
---
If you need to hire a professionally licensed heating, air conditioning, or plumbing contractor in Monroe, call us at (845) 497-1005 or complete our online request form.
Recent Articles
How To Drain A Water Heater To Prevent A House Flood

If your water heater leaks, you can do several things to minimize the effects of flooding. And there are some things you can do to prevent significant leaks from happening in the first place. Generally, a water heater will last anywhere from 7 to 12 years…

Read More


3 Useful Tips To Save Money On Your Summer Cooling Costs

With summer finally here, most of us have a laundry list of things that we want to do now that the sun has arrived and warmer temperatures have come with it. Most of us see summer as the prime time for family cookouts, vacations, trips to the water, and much more, and while most of us know that it's going to happen already, some of us tend to still be surprised when we see our energy bills start to spike during the summer months.…

Read More