Top Tips to Prepare Your Hudson Valley HVAC for Winter Storms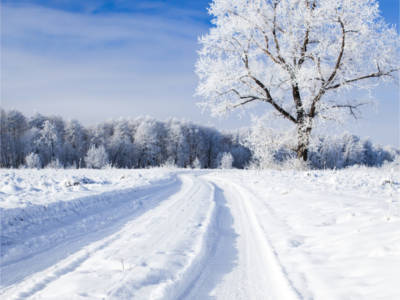 Winter is coming. Maybe not tomorrow but again soon, and usually before you least expect it. That is why it is so important to be prepared and much of this preparation is knowledge. For instance, trying to learn what you should be doing to prepare your Hudson Valley home for a big winter storm is something you know before it's actually happening.
It's a trick that savvy homeowners use – gain the information long before needing it so you are prepared ahead of time. So, even though fall is just now taking hold with the cooler nights and beautiful autumn colors, now is the ideal time to get ready for what comes next.
Is Your Hudson Valley HVAC System Ready For Winter?
Want to be able to keep your home warm? Even more important, want to make sure that your HVAC keeps running during a winter storm?
The work you do now could make all of the difference in how well you and your household weather this winter.
Make sure your exhaust pipes are free from where snow and ice form. When bad weather hits, make it a point to clear away as much of this as possible. The cold and momentary inconvenience is e than having the whole system shut down completely.
Understand how the "backup" or auxiliary heat works. In case your system does breakdown completely, you need to be aware of how to spring into action and keep your home warm. This is also something that is necessary should your system have sudden repair needs. A good example of this is if you hear a squealing noise. That means the belt is in distress and if you do not discontinue use, you could end up damaging your system beyond repair.
If your system does fail, if a storm knocks out your power, it is important to have a backup energy source. However, it is vital that you know how to properly use your generator. The best kind to have is a whole-house generator. But if you have a portable one, never use it inside your home or you risk illness or death from exposure to CO, carbon monoxide.
The other important task to take care of is having a reliable HVAC company to trust in for this type of work. Locals here in Hudson Valley call on us for exceptional HVAC contractor work, and you should too.
At Perfect Comfort, we take care of a wide variety of essential services, including heat pump repairs. Get ready for winter and have peace of mind that your household, and HVAC, will weather the storms just fine.
If you have questions about heating pump repairs in Hudson Valley, NY, please call Perfect Comfort at (845) 497-1005 or complete our online request form.
Recent Articles
How To Drain A Water Heater To Prevent A House Flood

If your water heater leaks, you can do several things to minimize the effects of flooding. And there are some things you can do to prevent significant leaks from happening in the first place. Generally, a water heater will last anywhere from 7 to 12 years…

Read More


3 Useful Tips To Save Money On Your Summer Cooling Costs

With summer finally here, most of us have a laundry list of things that we want to do now that the sun has arrived and warmer temperatures have come with it. Most of us see summer as the prime time for family cookouts, vacations, trips to the water, and much more, and while most of us know that it's going to happen already, some of us tend to still be surprised when we see our energy bills start to spike during the summer months.…

Read More