IT'S TIME FOR AIR CONDITIONING TUNE UPS HUDSON VALLEY!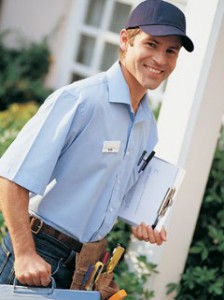 Summertime is just a hop and a skip away residents of New York! Soon we'll have plenty of time for some fun outdoor activities. Whether you're planning to have summer getaways or will stay in the area, you'll have plenty of opportunities to do the things you love to do outside.
Summertime is one of the greatest seasons for us here in this area of the country. It matches our love for the snow activities in winter. Even though it gets hot and humid at times, we have some of the best summers with moderate temperatures that mean a great amount of time can be spent doing the things we love outdoors.
Air conditioning is still a necessity for our homes, and this is the season when we should be getting an air conditioning tune up.
Our professional air conditioning repair men and women here at Perfect Comfort live and work in the same area of New York you do, so we know what it's like when the a/c goes out in the middle of a hot day. That's why we offer preventative services like air conditioning tune ups and air conditioning inspections.
These simple services can help you to avoid future costly breakdowns that give you no notice. When we tune up your a/c, we'll make sure all the parts of your air conditioner are working at peak performance by the time we leave. Any repairs that need to be made will be discussed with you and an estimate will be provided. A tuneup will check all the parts on your full unit. Some of the common parts checked are:
Electric connections
Amperage draw
Refrigerant lines
Refrigerant levels
Fan motor
Capacitors
Relays
Condensation drains
Condenser coils
Air flow
Evaporator coil
You may not be aware that just by having dirty coils on your system, you can add up to 20% energy costs on your utility bill. You can actually save money after a few months of that if you instead have your entire system checked and refrigerant levels righted.
You'll save on energy costs if your system is kept in good repair and your a/c system will be optimized so you can be sure you are getting the most from your air conditioner.
You'll want to be sure the tune up is done soon, before you need it for the season because this is the time when your system has sat dormant for some months and at first turn on, you're putting the most strain on it. This is when most homeowners have trouble with breakdowns.
Preparing in advance is always a good idea, and when you can prevent possible future problems, you're also doing yourself a favor. You don't want to get stuck in the middle of a dinner party when you have guests or family over.
Remember, our professional HVAC technicians are just one phone call away when you do end up needing emergency services.
Keep our number around and we'll serve you well with reliable and honest services and pricing. When you need an expert air conditioning tune up or repair service, call on our experts at Perfect Comfort. We'll keep you perfectly comfortable all season!
If you are looking for a Hudson Valley Air Conditioning Tune Up, please call (845) 497-1005 or complete our online request form.
Recent Articles
How To Drain A Water Heater To Prevent A House Flood

If your water heater leaks, you can do several things to minimize the effects of flooding. And there are some things you can do to prevent significant leaks from happening in the first place. Generally, a water heater will last anywhere from 7 to 12 years…

Read More


3 Useful Tips To Save Money On Your Summer Cooling Costs

With summer finally here, most of us have a laundry list of things that we want to do now that the sun has arrived and warmer temperatures have come with it. Most of us see summer as the prime time for family cookouts, vacations, trips to the water, and much more, and while most of us know that it's going to happen already, some of us tend to still be surprised when we see our energy bills start to spike during the summer months.…

Read More