HUDSON VALLEY PLUMBING REPAIRS THAT YOU MAY NEED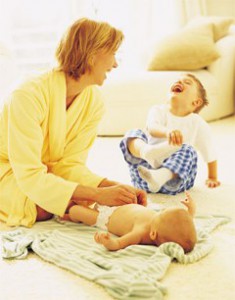 In order for you to maintain the comfort of your home, you need to ensure that you get the necessary Hudson Valley plumbing repairs carried out when you need them. Living with a clogged bath or toilet will do nothing expect to cause you headaches every single day. For this reason, it is highly advised that you try to spots potential problems as early as you can so that you will have the repairs implemented at once. This way, you won't have to suffer any type of inconvenience when it comes to using your plumbing system in going about your daily tasks and routine.
One of the most common Hudson Valley plumbing repairs that you need to regularly implement on your home's plumbing system is water heater check-up and repair. Since the unit that heats the water that goes into your home is often turned on and off, this unit is most prone to breakdowns as well. To avoid having to take your early morning baths using cold water, it is advised that you regularly have your water heating system checkout. In exchange for a small amount of fees that you would have to pay for these check-ups, you will be able to ensure that your water heating system will remain running smoothly.
There are instances when you would notice minor and major leaks in your pipes, in which case you should get the help of a professional contractor at once. As a matter of fact, it is advised that you get the necessary repairs as soon as possible, otherwise you may find yourself with extensive water damages and other troubles. In addition to damaging your properties, a leaking pipe will also cause you to rake in a big water bill. Don't fret, though – emergency plumbing services are usually available for this type of plumbing problem. Just be sure to find the right Hudson Valley plumbing company for the job.
Another type of common Hudson Valley plumbing repairs that you need to ask your contractor to do is drain cleaning and maintenance. If you have enough time spare for this lengthy process, then it is advised that you have the drains in your home cleaned at least once every two months. This way, you will be able to do away with the possibility that you will come across drainage problems on the most inconvenient times. It's better to be safe than to be sorry, after all, and that adage applies well to the over-all process of home plumbing repair and maintenance.
If you are looking for a Hudson Valley Plumbing Repairs Contractor please call us at (845) 497-1005 or complete our online request form.
Recent Articles
How To Drain A Water Heater To Prevent A House Flood

If your water heater leaks, you can do several things to minimize the effects of flooding. And there are some things you can do to prevent significant leaks from happening in the first place. Generally, a water heater will last anywhere from 7 to 12 years…

Read More


3 Useful Tips To Save Money On Your Summer Cooling Costs

With summer finally here, most of us have a laundry list of things that we want to do now that the sun has arrived and warmer temperatures have come with it. Most of us see summer as the prime time for family cookouts, vacations, trips to the water, and much more, and while most of us know that it's going to happen already, some of us tend to still be surprised when we see our energy bills start to spike during the summer months.…

Read More