HUDSON VALLEY HUMIDIFIERS: FINDING THE BEST HUMIDIFICATION SYSTEM FOR YOUR HOME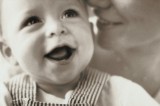 Humidifiers increase humidity levels indoors, whether for particular rooms or the entire house. There are also variations of Hudson Valley humidifiers called the point-of-use humidifiers commonly used in humidifying functions and the whole-house humidifiers that you can connect to your house's HVAC system to produce the humidity needed for your entire house.
When selecting the best humidifier that you can use for your Hudson Valley home, you should care to understand some needed requirements first before you set out in your search. Know that there many varieties of Hudson Valley humidifiers readily available anywhere in the market these days, and picking up any unit randomly without giving it much thought would be a very bad move. Just like anything in this world governed by various factors that defined such, choosing a humidifier that would answer your needs require going through considerations so you can have an informed decision in your hand.
The first thing that should occupy your thoughts is the specific type of humidifier that would suit your needs in the best way possible. You can start this phase of the task by determining the humidity level of your house using a hygrometer to aid you in identifying the working humidity levels in various rooms inside your house. This will present you with other needed considerations so you can finally decide on the type of Hudson Valley humidifiers that would be best for the conditions inside your house.
Some of the popular and equally common humidifier types available in the market are the following:
Warm mist humidifiers
Furnace humidifiers
Cool mist humidifiers and
The ultrasonic humidifier
Identifying the humidity levels within your Hudson Valley house using your hygrometer will tell you the specific type that should work best for your house. With that settled, you can now proceed to whether you should want a portable or the much bigger whole-house humidifier. Actually, both have their own sets of advantages and disadvantages. Know these things first before you invest your money and time.
Whole-house humidifier types are a single unit type installed into furnaces in houses. Such will work on itself efficiently without having to trouble you in your daily activities. It will work its way with the required water amount from the house's water supply system in predetermined time intervals. The best feature with this particular type is its one-time setup and minimal maintenance. You can sit back and relax, and you need not worry yourself about refilling tasks. This setup is also proven cost-effective too. With one main setting for the whole time, your house will enjoy humidity as you will also be spared from having to adjust it from time to time.
Portable humidifiers, as the name suggest presents you the convenience of relocating your unit from one room to another for better efficiency purposes. If you transfer to other locations from time to time, then this unit type would work best for you. Once plugged into electronic sockets, you have to watch and refill the water from time to time. The portable humidifier is one power packed machine that can be positioned anywhere and is capable of humidifying rooms at optimal ranges.
Contact your local Hudson Valley HVAC contractor for more information about what type of humidification system would work best for your home.
If you are looking for a Orange County NY & Hudson Valley, NY HVAC Contractor please call us at (845) 497-1005 or complete our online request form.
Recent Articles
How To Drain A Water Heater To Prevent A House Flood

If your water heater leaks, you can do several things to minimize the effects of flooding. And there are some things you can do to prevent significant leaks from happening in the first place. Generally, a water heater will last anywhere from 7 to 12 years…

Read More


3 Useful Tips To Save Money On Your Summer Cooling Costs

With summer finally here, most of us have a laundry list of things that we want to do now that the sun has arrived and warmer temperatures have come with it. Most of us see summer as the prime time for family cookouts, vacations, trips to the water, and much more, and while most of us know that it's going to happen already, some of us tend to still be surprised when we see our energy bills start to spike during the summer months.…

Read More