How To Save Money & Energy On Your Next Heating Bill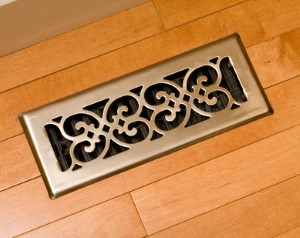 Did you know that about 30 percent of energy costs go toward home heating? Since we live here in New York, that figure is often higher. Heating bills can get really expensive very quickly, so saving energy on heating is a priority for all of us.
While there are general ways to save on a utility bill, like turning off lights, there are other ways to save money on home heating. Keep in mind that your furnace, boiler, or heater works hard to make your home comfortable, so anything you can do to make it more efficient will benefit both you and the equipment.
Make wise decisions and it will pay off on your next heating bill. Here are some ways you can save now.
Change Your furnace Filters
You know that filter that you are supposed to change regularly? If it's not changed, the dusty dirty coating can cause your furnace to run inefficiently. Change the HVAC filters every month to ensure that your furnace isn't blocked by debris. While this may seem like it's not a big deal, it will help your heater to run better.
Keep Furniture Away From Registers & Ducts
Don't block the heating registers or ducts with furniture or belongings. The air should flow freely into the air intake vent and out of the air ducts, or else the HVAC system is forced to run under stress. Floor registers are particularly easy to block, so just be sure that they stay clear.
Replacing Your Old Heating Equipment
A furnace will run less efficiently as it ages, there's no avoiding that. But, you can keep the heating equipment in good shape until it's time to replace it. This helps the efficiency and cuts down on repair costs.
There is a point where it's better to replace the furnace or boiler than to let it go on running. If your HVAC contractor has suggested that you replace it, be sure to give the advice some thought. Purchase an energy efficient furnace to lower your energy bills.
Saving Heating Costs In An Older Home
Living in an older home often means energy wastage. Your furnace will labor to heat your home but never be able to since the warm air leaks outdoors. The windows and doors, insulation, ventilation, and masonry have aged since the home was first constructed, so a whole-home approach to increase the energy efficiency of the house is necessary.
To help reduce heating costs, you'll want to be sure that your heating equipment is large enough for the square footage of the home. If it is not, consider installing an alternative heating source for the part of the home that stays cold. Also, check the ventilation ductwork to be sure that it is not leaking anywhere. It is best to ask a professional to inspect your HVAC system for efficiency. As a whole-home energy efficiency inspection, check these areas of your home for wastage:
Air duct leaks
Leaks around windows and doors (weatherstripping)
Missing insulation in the attic near outer walls
Insufficient insulation (per Energy Star zone 4: attic R38 to R60, floor R25 to R30, existing 3-4 inches of insulation R38)
If you have questions about Heating in Orange County, NY & Hudson Valley, NY, please call Perfect Comfort at (845) 497-1005 or complete our online request form.
Recent Articles
How To Drain A Water Heater To Prevent A House Flood

If your water heater leaks, you can do several things to minimize the effects of flooding. And there are some things you can do to prevent significant leaks from happening in the first place. Generally, a water heater will last anywhere from 7 to 12 years…

Read More


3 Useful Tips To Save Money On Your Summer Cooling Costs

With summer finally here, most of us have a laundry list of things that we want to do now that the sun has arrived and warmer temperatures have come with it. Most of us see summer as the prime time for family cookouts, vacations, trips to the water, and much more, and while most of us know that it's going to happen already, some of us tend to still be surprised when we see our energy bills start to spike during the summer months.…

Read More