HOW AEROSEAL CAN HELP YOU KEEP YOUR HOME MORE COMFORTABLE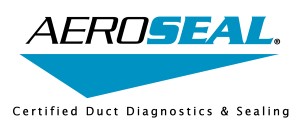 One of the biggest concerns that any homeowner has is keeping their home as comfortable as possible as the seasons change. One of the factors of a comfortable home that many homeowners ignore is their ducts, and any problems with your ducts can have a detrimental effect on your home's heating and cooling systems. Even the most energy efficient heating and cooling systems won't be able to keep your home comfortable if your air ducts aren't properly sealed.
At Perfect Comfort Inc., our professional heating and cooling contractors provide Orange County NY & Hudson Valley, NY Aeroseal duct sealing services, during which we take advantage of Aeroseal's patented sealing technology to make sure that your home' air ducts are sealed air-tight. After you've had Aeroseal duct sealing services, even hard to heat/cool rooms will have even temperatures that will be easy to keep comfortable at all times.
Your Home's Air Ducts Could Be Costing You Money
Most homeowners don't think twice about their air ducts, but they could actually be costing you a significant amount of money. Whether your Orange County NY & Hudson Valley, NY home is new or old, leaks can for in your ducts and put a great deal of stress on your HVAC system, which will cost you money every month on your heating and cooling costs; Consider these facts:
About 50% of the average home's utility bills are spent on heating and air conditioning.
On average, homeowners waste almost 1/3 of the money that spend on heating and cooling their homes thanks to leaky ducts.
Duct leaks cost homeowners $25 billion in utility costs every year.
Aeroseal Can Help You Keep Your Home Healthier and Safer
Leaks pull mold, dust and other pollutants into your home causing indoor air quality issues and have potential to create harmful allergy problems.
Leaks in your ducts can also create safety issues relates to back-draft of appliance fumes, or radon gases being released into your home's indoor air.
Frequently Asked Questions About Aeroseal
Does Aeroseal have an odor?

When it's applied, there may be a very mild odor similar to that of glue. That should dissipate within a few hours.

Does Aeroseal contain any VOCs?

The sealant has been tested by an independent lab and has been found to have very low VOCs.

Will it harm my pets, electronics, or artwork?

Our trained technicians will take every precaution to ensure that nothing in your Orange County NY & Hudson Valley, NY home is harmed during your duct sealing services.

How long will Aeroseal last?

Aeroseal has been tested and shown to last for up to 40 years, and it's guaranteed to last for 10.
We Provide SERVICE in the Following Towns in New York
Washingtonville, NY | New Windsor, NY | Cornwall, NY | Goshen, NY | Chester, NY | Salisbury Mills, NY | Blooming Grove, NY | Middletown, NY | Monroe, NY | Tuxedo Park, NY | And More
If you're looking for Aeroseal duct sealing services in Orange County NY & Hudson Valley, NY, call Perfect Comfort Inc at (845) 497-1005, or complete our online request form.
Recent Articles
How To Drain A Water Heater To Prevent A House Flood

If your water heater leaks, you can do several things to minimize the effects of flooding. And there are some things you can do to prevent significant leaks from happening in the first place. Generally, a water heater will last anywhere from 7 to 12 years…

Read More


3 Useful Tips To Save Money On Your Summer Cooling Costs

With summer finally here, most of us have a laundry list of things that we want to do now that the sun has arrived and warmer temperatures have come with it. Most of us see summer as the prime time for family cookouts, vacations, trips to the water, and much more, and while most of us know that it's going to happen already, some of us tend to still be surprised when we see our energy bills start to spike during the summer months.…

Read More